Have you been searching far and wide for answers to that one question?
How to start making money online?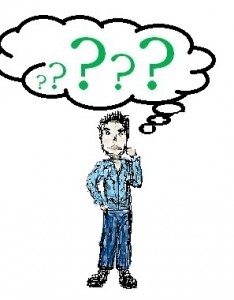 Are there any real answers out there?
I can tell you, yes, there are. But these answers can be so hard to find with all the junk and scams that seem to come up every time I've searched for the answer to that question.
That's why I want to help you learn how you can start making some money online. I found that answer almost two years ago, and now I'd like to share with you how you can do it too.
Actually, there are a lot of ways to earn money online, but they all have one thing in common…. They all take time to learn!
Yes, you have to learn…a lot.
So, if you're looking for a get rich quick, push-button program…Well, sorry! It doesn't exist!

You actually have to work for it! Like it or not, that's the truth I've found out.
You need to learn how first and then apply what you've learned. It's not easy and it might not be for everyone, but it can be done.
Like any business or job you have to work at it, and just like any business or your job, it is real. Once you get it going and keep working at it, you will start earning money. Maybe not a lot at first, but the more you put into it, the more you'll get out of it. There's really no limit to how much you can earn when you work for yourself…

Now, how often does that happen at your regular old "day job?" Uhhh, ever? At least in the experiences I've had working at normal jobs, the most I've ever gotten for working hard and doing extra was….
Well, hmmm, maybe a thank you? And sometimes not even that!
Now, let's get on with it….
The First Thing You Will Need to Make Any Money Online?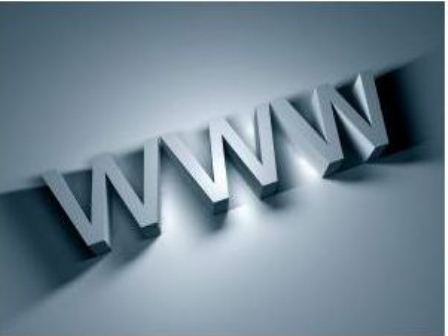 A Website!
You will not get anywhere without a website. It is your space online. Like a piece of real estate, but online. It is that first step to your future success in making money online and building a name for yourself.
Don't worry, it's not very hard to get a website started. You do NOT need experience or a degree in building websites. They actually are quite easy to do nowadays! Heck, if I learned how, you can too! If you're completely new at all this, like I was a year ago, I'm sure I know what you're thinking.
I can't do that! How would I know how to build a website?
Let me tell you, it's not that hard and I'll show you how and where you can learn step-by-step instructions to build and set up a website using WordPress. You can choose from thousands of free themes, which you can customize if you so desire.
You won't be stuck with having a website that looks exactly like so many others…there's a lot you can do to make it just the way you want. Interested? Keep reading…
So, what is the next step to start making money online?
Adding content to your site,
or in other words, writing!
I know, it's a bit scary, if you've never written anything before except maybe an email to a friend or maybe a little note or two to someone. Why do I know? I was just like you just about almost two years ago…
I hadn't written anything before. When I learned the fact that to get anywhere in this online world, I have to write the words that go on that website of mine…. Whaaat!!! I'm not a writer! I don't know how…
Either I had to pull up my bootstraps and just do it myself or hire someone to do it for me. Ha, like I could afford to hire someone!
So, here I am…writing.  Sure, I was scared at first and I didn't know what to write either. I didn't think I could possibly do it…but I did!
Now, I want to help you to do the same. I can honestly tell you that although I was so ridiculously afraid at even the thought of writing, once I started, it was NOT that bad.
In fact, I found I enjoy it! So, why not give yourself a chance and give it a try? You might even like it!
You want to know what got me to get the courage to write anything?
The thought of being stuck at a job I don't like at all for the next 20 or 30 years!
I guess that thought terrifies me more than the fear of writing, LOL!
So, I ask you to think about that scenario for awhile.
Look at where you are right now and where you want to be in the next 10, 20, or even 30 years from now.
Are you happy with where you see yourself or not? Will you be able to achieve what you want and be where you want to be?…. by doing what you're doing now?
What do you want more when you really think about it? To be your own boss and choose what times you get up for work, how many hours you work, when to take a break, etc.
Or, have someone else boss you around?…telling you what to do, when to do it, and all that crap!
Now what? The Third Thing You Need
Traffic to Your Website
Once you get that writing thing going and people start realizing you have something that they want to read or learn from, you will start getting traffic to your website. If you write to help people or sometimes even to entertain people, you are creating something called quality content.
People like content that is helpful, easy to read, and if possible, entertaining or unique in some way.
Once you start getting traffic to your website, you can start monetizing it. By this, I mean you can start promoting something you believe in such as a product or service, which is known as affiliate marketing, to those of you that aren't sure what it is exactly. Or, if you have a product of your own you can sell it on your own website and reach millions of people. These are just a couple of ways you can make money online.
In fact, I believe I've barely scratched the surface here! The opportunities are there, but you must first realize the basics to making money online.
Here they are again:
A Website– on whatever your little heart desires! It's all up to you on what you want your website about.
Quality content– no, you don't have to be perfect and you don't need to be an expert writer to have quality content either!
Traffic– well, that will come in time. The more you write and share it with people, the more it will get seen, right?
So, Where Did I Learn This?
I want to share with you where I learned to build this website, which is actually my second one so far! It's easy and actually it's sort of fun! No, I'm not crazy either! Huh, never thought I'd be saying I'd enjoy writing and building websites. But, I am!
Okay. Here's where I learned all this wonderful stuff!
It is called Wealthy Affiliate and I am an active member there, so if you wish, come and say "Hello" and check out my profile at Wealthy Affiliate! It's the answer that I had been searching for all those years and it is the reason I've gotten ANYWHERE online!
You have questions? You can find the answers to them and so much more at Wealthy Affiliate. It is NOT a scam. They will not give you false promises of getting rich quick.
Those that are telling you that you can make money online fast or easy are lying to you!
The only one making money is them and if you've been searching for awhile, I'm sure you've come across them before. I sure have. It's so easy to fall for their scams…heck, they're good at what they do, I must admit.
I've come so very close…credit card in hand…just about to start typing in the numbers…when I came to my senses and realized what am I doing? Just what the hell am I thinking? I'm going to pay $97! For what? What am I buying? The answer was, "I don't know!" so, I put that credit card away real quick.
So, please, don't part with your money unless you know what you're buying first! That is why I truly believe Wealthy Affiliate is the answer that you are looking for too. You can go check it out and see what I'm talking about yourself. And, guess what?
You can get a Starter Membership for..
 FREE!
They won't even ask for a credit card. You can check it out for free as a Starter Member for as long as you like if you want.

Just the Starter Membership at Wealthy Affiliate alone will give you so much information! Plus, there's an awesome community of people, just like you and me, who want to see you succeed too! You will not be struggling with things all by yourself.
Yes, there's a lot to learn and it's not easy. But, you don't have to do it alone! I'll be there, along with people with a whole LOT more experience at this. People willing to lend you a hand when you need it. And there's people just starting out there too, just like you.
Even more, the owners themselves, Kyle and Carson, are there too! Helping people out when they get stuck! I couldn't believe it myself when I first started there either, but it's true! Go see for yourself if you don't believe me.
If you decide that you want to know even more, you can upgrade to Premium for $47. If you choose to upgrade within seven days, you will get a deal on your first month at $19.
After your first month, the Premium membership is $47 a month. That's it and no more!
You can cancel it at anytime, but I think you'd be crazy to do so, but, hey, things happen! Maybe you can't afford it for awhile for some reason or find it's not for you, then you can always cancel. You are not under any obligation or contract.
Really, what have you got to lose to check it out as a Starter Member for Free?
Just think about it. You can check it out and see if you like it. See for yourself if it is what you are looking for or not, all for free!
Remember, I'm here to help you to find your way online. I want to see you succeed!
What are you searching for, may I ask? I'd like to hear from you, so I can help you find the answers. Please feel free to comment or ask me any questions you might have in the comment box below. I'd love to hear from you!
Best wishes in your success! 🙂 ~Sherry