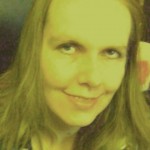 Hi, my name is Sherry, I'm the owner and creator of bossfreeopportunities.com.
I'm a married mother of two beautiful children, one 8-year-old boy and an 18-year-old girl. Our family has quite a few furry members too…four dogs, two guinea pigs, and a turtle. Well, almost all of them have fur.  Sounds like a full-time job doesn't it?
But, I do have… well, no wait! I don't have a full-time day job anymore, but I did. I know what it's like to juggle kids and a full-time job in the "real" world.
Now, I'm only working part-time at my "real" job…and it was by my choice. It's a step to a brighter future for myself and my family….
Why Did I Create This Website?
I created Boss Free Opportunities because I want to help you find those first steps towards a brighter future for you and your family too….yes, even your little doggie too!
If you're like me, and are tired of working so someone else can get rich, and coming home too exhausted day after day…
Are YOU too tired and worn out to be able to enjoy your own family, or doing the things you love, then keep reading…
I'd like to show you how you can work from home or maybe even start your own business, but either way, you won't have to be worried about being late or sick, or whatever…you'll be your own boss.
Almost Two Years Ago
It's already been almost two years ago now! Wow, time flies when you're having fun.
Anyways,  I had been searching the internet for ways to make money online for almost four years! Sure, there's a lot of "great" opportunities, but there was always a catch.
I was lost as to what I should or could do….
What could I possibly do to make money online? I didn't know anything!
I didn't know how to make any money online, how to build a website, or for that matter how to even get started!
I was getting very discouraged by it all…I was almost going to throw in the towel and give up, accepting my fate of working at a job that I don't even like for the next 20 or more years.
I was getting sick of searching and searching only to be crushed with false hopes and promises…and still no answers!
Does this sound like you? If so, I'd like to be able to help you…
But, here I am. And, this is how it happened…
I finally stumbled across the answers to my quest for freedom. I found the answers on how to build a website, obviously, and so much more!
I'll tell you where you can find this answer too, but in the meantime, keep reading….you can do it too. There's no need for any experience or a degree. I had neither of these when I started out.
Now, Almost Two Years Later
After my first year of learning how to get started online, I've gone from working full-time at my "day" job to working part-time, which is success in my eyes. In time, I will achieve my goal of becoming employed by none other than myself.
This has always been my dream, but it somehow got buried under the stress and struggle of that little thing called life.
Between having a family, bills, working full-time, and just all the little things in a day that add up, this dream somehow got forgotten over the years until it broke free…and now I'm on that path towards reaching it.
Do you have a dream of working for yourself?  Is it something you've always wanted to do, but don't know where to start? Check out my "Getting Started" page to find out how you can get started today.
I'll be glad to help you…to show you the way to achieve your own dreams.

It all starts with one step towards that dream….
Please contact me with any questions or comments you may have in the comment box below,
or you can find me at my profile page within my usual hangout, Wealthy Affiliate. I'm there every day, for the most part…it's highly unusual for me to not login at some point of the day . And, it's quite common for me to pop in there at any time of day or night. Ha, I'm there more than I am anywhere else online…
Once you're signed up, for free I might add,  I'll follow you right back, and I'll be able to help you out personally whenever you need it. Again, my name is Sherry, but I'm also known as freedomseekr  at Wealthy Affiliate. You can always leave me a comment or any questions you have on my profile there too, .
Let me know how I can help you. I'd love to hear from you!
Best wishes,
Sherry